This is Storyline Navigation. Here you can read summaries of the storylines from each season by clicking on the season you desire below. The storylines you'll read here are from the main plot (the Dominion War and restoration of Bajor). Information has been extracted from the most important episodes each season, and written into a chronological synopsis.

Once you enter one of the seasonal pages, you'll be able to navigate from season to season and back to Storyline Navigation by using the image map I've provided at the top of each page. To go to a non-storyline page from inside the seasonal pages, you can click "Main Page" on the image map, and get to wherever you need to go, from there.

You can also access the sub-plot pages from here. Links to them are located below the seasonal storyline image map.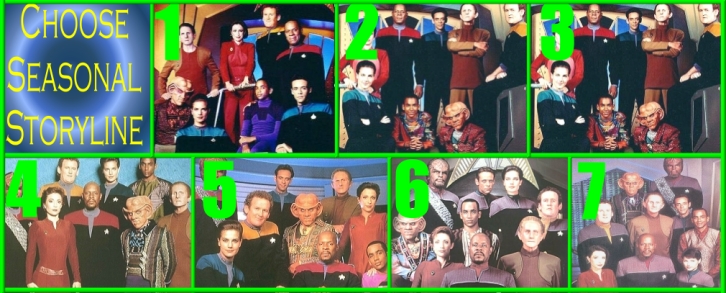 ^ ^ ^ TOP ^ ^ ^